About Everyone Cares Camp
"Everyone Cares Camp" is a camp specifically designed for people with intellectual and developmental disabilities. Located in north central Illinois, EC Camp is attended by people throughout the Illinois / Indiana region. We strive to provide an overnight camp with many activities that allow campers to express themselves in a safe and fun setting. There is also a spiritual emphasis with chapel services throughout the week. EC Camp is run by the Chicago Central District Church of the Nazarene.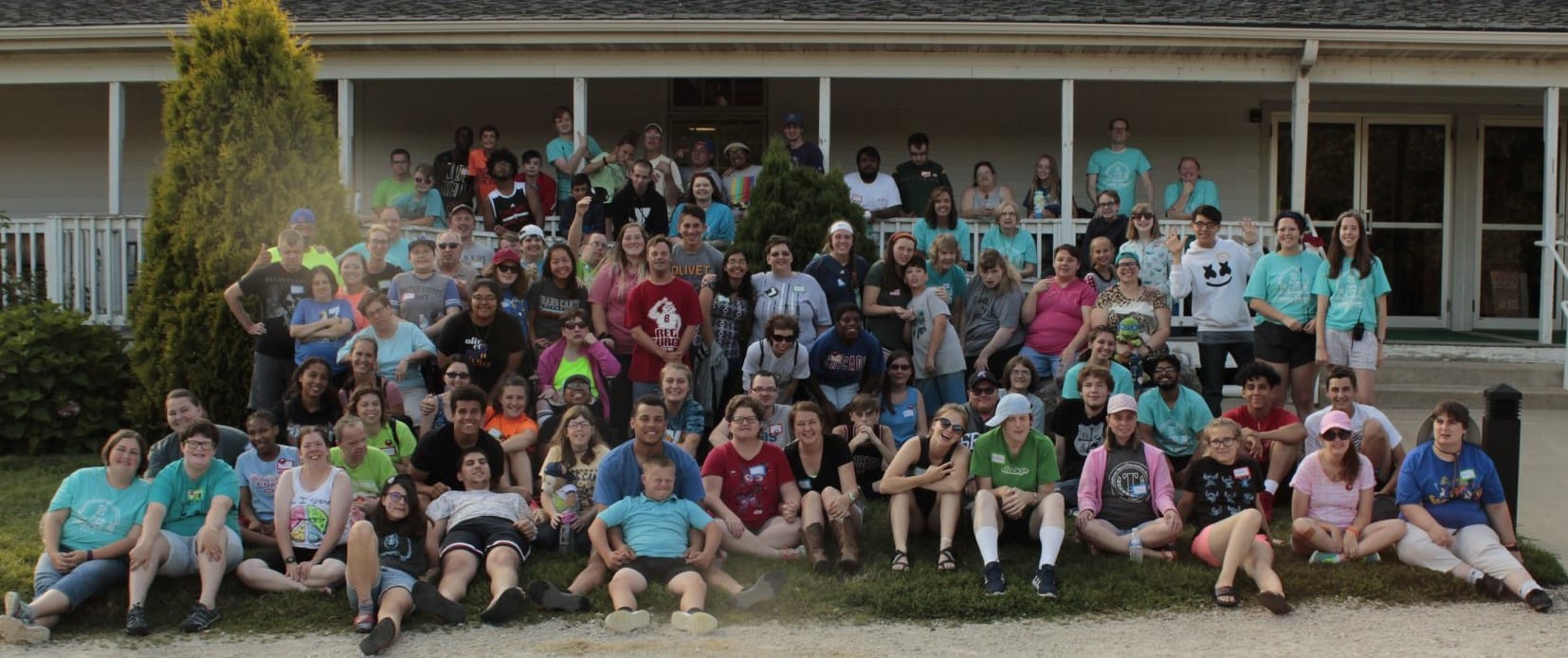 EC Camp was started in 1965 by the Welch family to provide a camping experience for special needs children on the district.   Over the years, the campers grew up and continued coming to camp, so in the mid-1990's the name was changed by director Caren Holderman from Exceptional Children's Camp to Everyone Cares Camp, allowing us to continue to be EC Camp.  We are committed to the following goals in our camping experience:
Provide a fun camp experience for individuals with developmental and intellectual needs.

Provide a respite to caregivers and family who care for these individuals throughout the year; for many, this is the only break they receive.

Provide leadership and service opportunities for youth.
If you have a camper that would like to attend or you would like to volunteer (we can always use volunteers!) please use the links to the left to download the appropriate application. If you would like more information, feel free to email us at camp AT eccamp.org
Therefore, as we have opportunity, let us do good to all people, especially to those who belong to the family of believers.
– Galatians 6:10